Useful Information
Information on halal food and mosques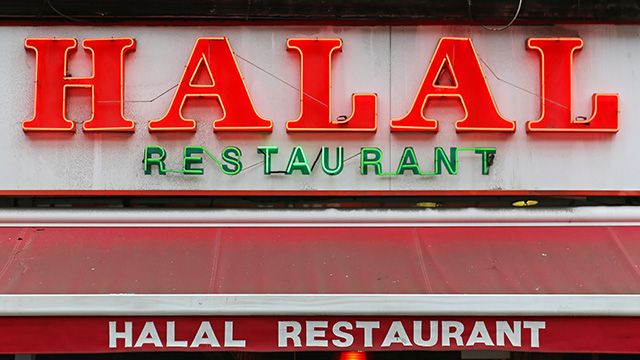 Halal food on the increase About 80 mosques and musallas dotted around Japan
For Muslims living in Japan, the most importance thing is their diet. As more and more tourists and students from the Islamic world visit Japan, initiatives to provide halal food are starting up throughout the country.
Although their number is still small, there are university co-operative canteens, specialist halal delivery companies, and online shops of major department stores that handle halal food. Muslim-friendly restaurants providing particularly warm hospitality to Muslims are also on the rise.
At present, there are mosques and musallas of various sizes for Muslims to worship in about 80 locations throughout Japan. Recently they have even been established in airport terminal buildings at Haneda, Narita, Nagoya (Chubu) and Kansai. The largest in the country is Tokyo Camii in Yoyogi-Uehara, where 1,200 people can pray at the same time. Many Muslims visit for the daily prayers held five times a day and mass prayers held every Friday.